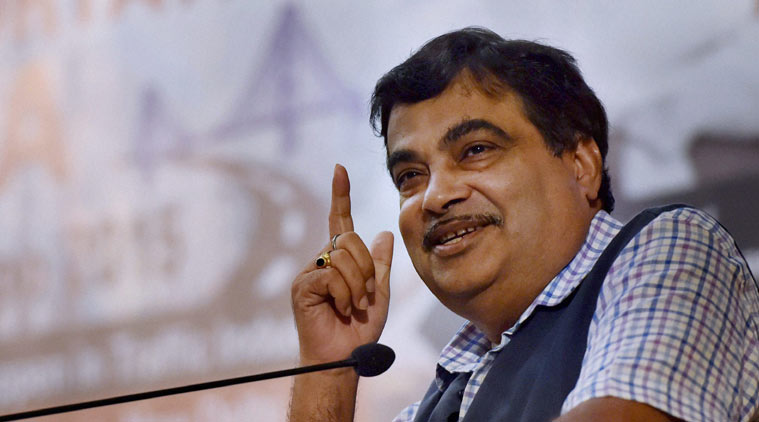 Udaipur : Union Minister of Road Transport and Highways Nitin Gadkari urged engineers to come up with 'out of box' thinking and application of high tech methodologies in road construction projects. The minister was addressing at the inaugural function of the two-day 212th mid term council meet of Indian Roads Congress that began here on Friday. The IRC is the apex body of highway engineers in the country which was constituted with the objective of road development in India. Emphasizing on modernization of road networks in the country, the minister said we ought to learn from the western nations that have efficient and high class road network.
" With the increasing demand of roads, the engineers and researchers also require to come up with low cost techniques in construction. Large number of ROB (Road over bridge) constructions are coming up in Rajasthan that are not only cost effective but also expected to play a vital role in reducing pollution by 25 percent" Gadkari said. The minister also stressed on the utilisation of waste material in road construction. Expressing distress on the number of road accidents in the country the minister said that lack of crash barriers, proper signages and proper safety measures are the basic reasons for road accidents in India which is higher than any other country. " We are making concerted efforts to reduce the number of accidents as per the norms set by the United Nations" the minister said. He said defective DPRs are also one of the reasons for road fatalities.
" It would be regarded the moral responsibility of the engineer for the fatalities in cases of road accidents" minister  said. Gadkari also urged engineers to adopt tree transplantation instead of cuttings for road construction and widening projects. The minister also announced a proposal of formation of a 5 member committee led by the IIT-Mumbai director for research and development projects for road construction. " Any proposal pertaining to low cost techniques or utilization of waste material in construction projects would be referred to the committee and if the experts give a green signal, the project would earn immediate sanction from the ministry" Gadkari claimed.