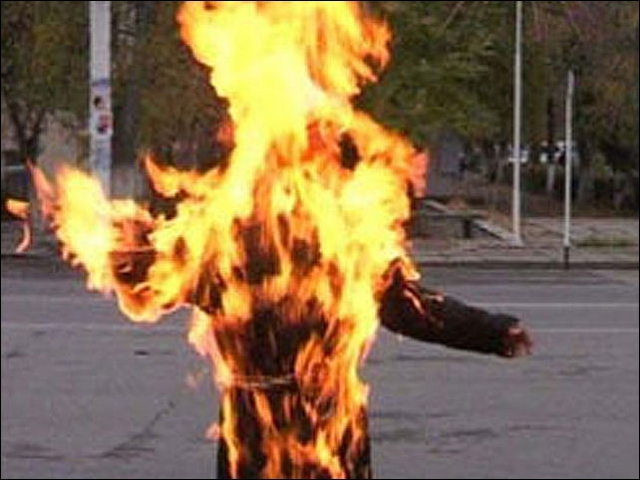 Udaipur : A petty tiff between a couple turned tragic when in a fit of fury the man poured kerosene oil on his wife and burnt her alive. The heart rendering incident took place on Tuesday at Daiyyawada village under Pahada police station area of the district. The couple were said to fight very often and on Monday they quarreled fiercely.
The accused RameshChandra Kharadi was a habitual boozer who spend away all money on alcohol. On Monday evening, Kharadi took 200 rupees extra from his wife Jeeja Devi (40) on the pretext of making payment for some ground leveling work done at their premises. The excavator driver had to be paid 1600 rupees while Kharadi took away 1800 rupees from his wife. When the woman came to know of his lie, she opposed resulting to a serious fight. The annoyed husband poured kerosene oil and set her on fire.
Their three kids who were eye witnesses to the incident shouted for help. By the time neighbours gathered, the woman was severely burnt who was later admitted to Udaipur hospital. She succumbed to injuries in the afternoon. " The accused fled into the jungle and a team is searching him. An FIR has been registered against him on the basis of a complaint received by the victim's brother" JeevatRam, SHO Pahada police station said.