In the latest episode of Yeh Rishta Kya Kehlata Hai, Kartik goes to Singhania house thiking that Naira will be happy when she hears the news about Aditya.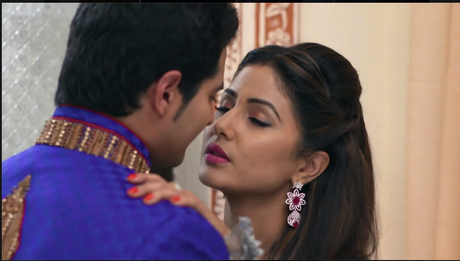 There when he imagines that Kirana and Naira are dancing and he imagines that he is beating up Kiran. This is when Mishti pats on his shoulder and asks him what was he doing.
Mishti praises Kiran and calls him cool, she shos the pics to Kartik who gets jealous. He thinks of uploading his and Naira's pics. He asks Mishti to upload the pics of Naira and his on social network.