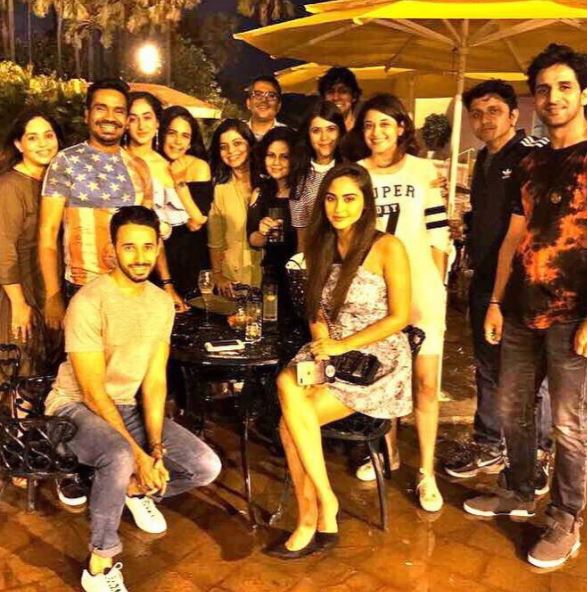 Mona Singh was beautiful in an off shoulder long black dress. Seen here, the Kawach actress arrives at Ekta's house. 
Ekta poses with all the guests at her party and we can spot Krystle and Mona also in this pic. 
She posted this picture with Krystle D'Souza along with the rest of them on Instagram.  
Ekta was casual in a black and white striped dress.  The producer came out to oblige the photographers as she leaned against a wall to pose.